Yesterday was Fashion's greatest night of the year! The event happened in Manhattan, NYC. Click
here
to find out more regarding the Met's Exhibit featuring Charles James and find out my favorites over the years.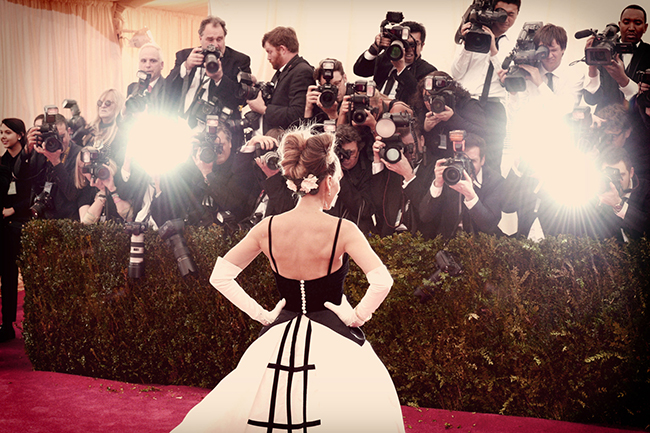 Photo credit: Andrew H. Walker | Getty Images
There is just one thing I need to say. This year there WAS NOT a red carpet live stream. COME ON VOGUE! ITS THE LEAST YOU COULD DO. THEY PAY 25k A SEAT, I THINK YOU CAN AFFORD TO GIVE THE FASHIONISTAS
that didn't get an invite
WHOSE INVITES GOT LOST, A LIVE STREAM OF THE 2 HOUR RED CARPET. JESUS.
I don't know about you but I could not find a livestream anywhere. Super frustrating. But at least we have pictures of the red carpet, NO THANKS TO YOU, VOGUE.
Let me try to stay on topic. The dress code was "White Tie & Decorations" with the theme of the exhibit being Charles James: Beyond Fashion. Here are my absolute FAVORITE & HATED & then I DON'T KNOW WHAT looks of the night.